Jurassic times call for Jurassic measures. 
Pawterodactyl
It's adventure time! Let's look for the Paw-terodactyl! Now your dog can experience all the joy of adventures in your living room! With the all-new Chewrassic collection, your pup can finaly snuggle up to this impossibly soft yet fun crinkle toy.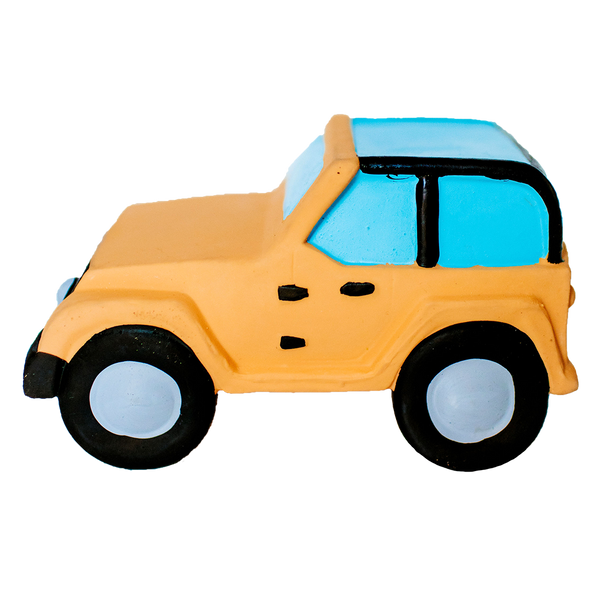 Jeep
Our popular Jeep is now available in soft and durable latex versions! The latex Jeep is ideal for puppies to chew on but are great for dogs of all ages. Made with flexible yet durable latex material, they are perfect for chewing, fetching and tugging!
Jurassic Bites
This 100% Beef Liver is one on nature's most concentrated sources of Vitamin A and contains all B vitamins in abundance. Beef Liver is also low in fat and cholesterol. Human Grade beef liver made in Canada.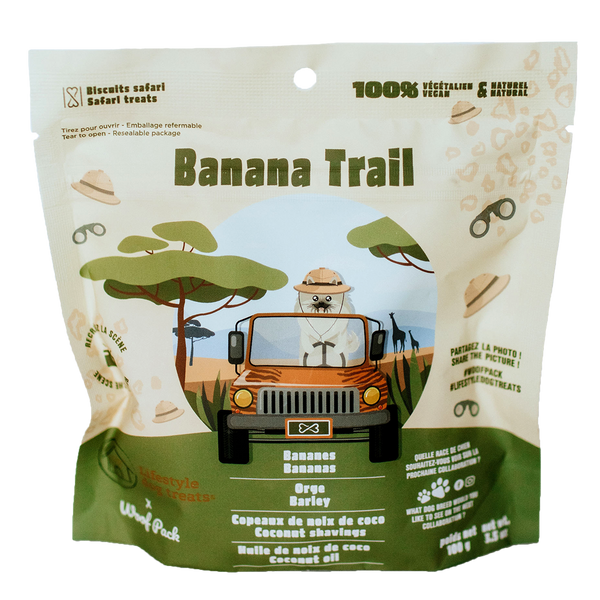 MBM Banana Trail Treats
Treats are handmade in small batches and dehydrated to retain natural colour. Made with food-grade ingredients bananas puree, barley flour, seasoning (coconut shavings, coconut oil).
Jakers Pork Bone
Tasty 100% natural pork bones which are slowly roasted for maximum taste. They are high in iron and zinc which helps your dog's body fight off infection, maintain a healthy immune system, provide energy to help support brain functions and gives your dog a zest for life!
Want a Woofpack Box?
The perfect gift for your dog 🐶
A Canadian subscription box of unique toys, healthy treats and tasty chews delivered every month.
GET STARTED