Doggy, cheese & wine = a match made in heaven!
Monsieur Brie
Cheese board, wine? Count us in! This toy is a soft stuffing-filled toys that feature a nice round squeaker. Monsieur Brie is shaped to suit small and large pup mouths alike, providing endless fun for any size of dog.
Wine Cup
Fill up my cup... with treats! Help your dog fight boredom by filling the Wine Cup toy with food and dog treats. The toothed opening helps retain treats, creating a greater challenge for your dog to get at the goodies inside.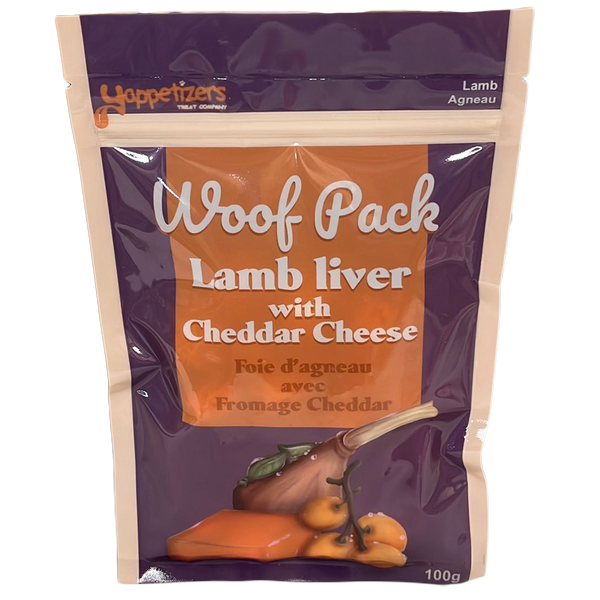 Lamb Liver with Cheddar Cheese
Your bud looking stiff and slow? Boost their mobility with these nutritious soft chews. The Healthybud Joint Booster was purposefully designed alongside animal nutritionists and university research teams, to strengthen your pup's joints and ligaments using powerful superfoods like green lipped mussel, beef collagen, hemp oil, turmeric, pumpkin, blueberries, and more! 
Mes Biscuits Maison Chic Bites
This restaurant cheese party treats are handmade in small batches and dehydrated to retain natural colour. Made with food-grade ingredients of whole mashed apples, barley flour, coconut oil, and cheese.
Jakers Backstraps
The beef back straps are back muscles, cleaned, and roasted to enhance the natural taste and crunchy texture that all dogs deserve. No additives or preservatives and 100% natural. The chewing of most natural treats helps promote oral hygiene, and this one is no different.
Want a Woofpack Box?
The perfect gift for your dog 🐶
A Canadian subscription box of unique toys, healthy treats and tasty chews delivered every month.
GET STARTED