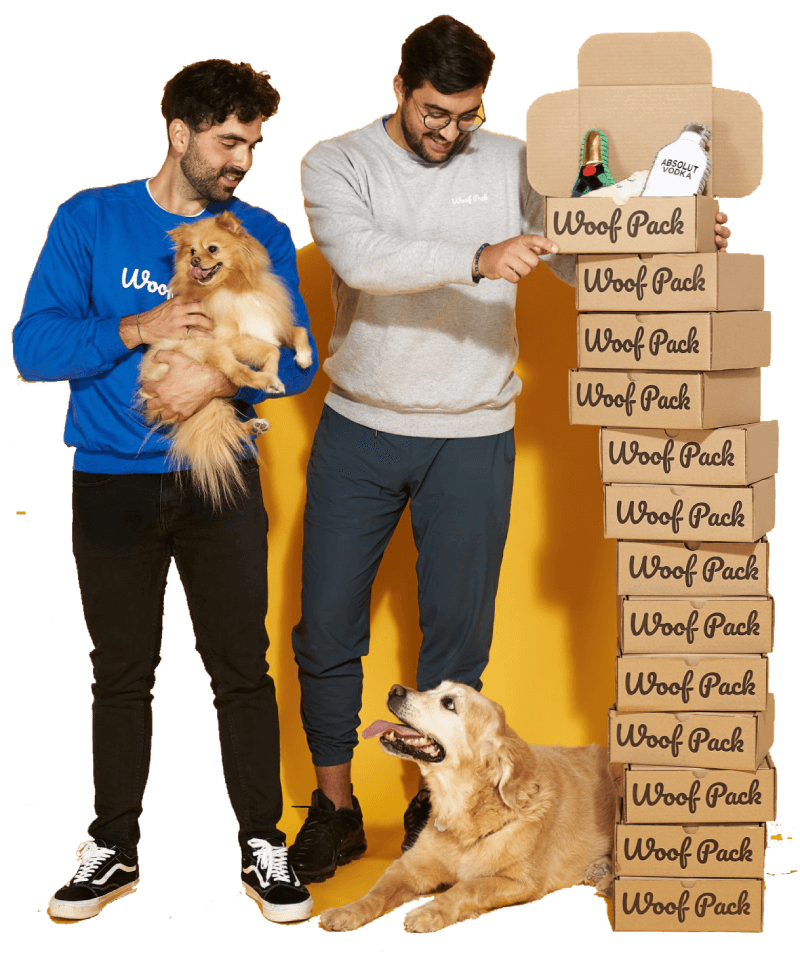 If you didn't already know, Woof Pack is a Canadian subscription box for your pups!
We deliver natural treats, fun and engaging toys, and delicious chews to your door. Every month, we build your pack around a new and unique theme. You'll always receive two interactive dog toys, two all-natural Canadian made treats and a tasty chew.
We pride ourselves on making dogs happy and keeping them healthy! How do we do that?
It's simple! We bring together the best line of products on the market in one place. No need to shop around, no need to worry about safety or quality – at Woof Pack, every treat, toy, and chew is analyzed and tested before going out! We know how important our dog's diets are and that's why we ONLY use 100% natural Canadian treats, made to Canadian standards.
Happy Customers
Shekel loooooooves her very first Woof Pack Box which she recieved just in time her birthday! If you are looking to support a Canadian company who sends all the right accessories toys and treats this is definitley the company for you. Shekel is super excited and cannot wait until April. We chose the 12 month sub as its moee economical. Whichever option you chose you will not be disappointed and your pup will love you forever!
"This company supports and loved the work of rescues! They have touched my heart not only in there product but in there one on one communication with there customers as well. Thank you for being a company true to its self! "
" Our favourite time of the month is WoofPacks Day! The dogs are always SO excited to see what's in the box. WoofPacks customer service is absolutely PAWSOME to work with! Once our 12 month subscription is up there is no doubt we will be ordering another 12 months! "
" First off this is the best decision my family made for our dog! Our first box came (we did the one month, to try it out) and it was pandemonium in our house. The kids couldn't wait to give it to their pup. They story that comes with it is great, our little ones read it to the dog and explained very treat. Customer service is even better, we switched to the 6 month subscription an hour later! I highly recommend this product, Best part is its Canadian!!!! "
Happy Pups #WoofPack